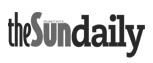 THE SUN DAILY | 21.06.2012
.

original text
Women's rights law no match for Kurdish tradition
ARBIL, Iraq (June 20, 2012): In June 2011, Iraqi Kurdistan passed a landmark law that criminalised female circumcision and domestic violence, but one year on, activists remain frustrated with its patchwork implementation.
In what is a conservative society even by Middle East standards, the passage of the law last year was hailed by rights groups and NGOs as a major step forward after years of struggle.
The law punishes physical, sexual and psychological assault committed within the family, creates conditions for the protection of victims and mandates the establishment of specialised courts.
It also carries penal and financial punishments for those who promote or practise female genital mutilation.
Kurdistan is a three-province region in Iraq's north that enjoys great autonomy from the central government, with its own parliament, budget, and armed forces.
The region benefits from a markedly more stable security situation than the rest of the country, and an improving economy, two factors that mean life for women in Kurdistan is widely regarded as better than Iraq's other provinces.
But terrible problems remain, one of which is female genital mutilation.
Though often perceived as a problem mostly prevalent in Africa, the practice is widespread in Kurdistan, according to German NGO Wadi, which published a report in 2010 on the subject, based on interviews with 1,700 women in the region.
According to that report, 72.7 per cent of women in the region's two biggest provinces of Arbil and Sulaimaniyah were victims of female genital mutilation, with the rate rising to almost 100 per cent in some areas.
Wadi pointed to a "clear link" between the practice and illiteracy, pegged at 51.1 per cent among women in Kurdistan.
The adoption of the law marked a "big victory", said Suzan Aref, head of the Women's Empowerment Organisation, a local NGO established in June 2004.
"At least now we are talking about this," she said.
Pakhshan Zangana, secretary general of the High Council for Women's Affairs, a Kurdish government agency, agrees: "In our society, just to recognise domestic violence is very important."
"Society recognised that, yes, we do have domestic violence, it is a crime. This is so important.
"In other societies, it is (considered) the right of the family, that they have the right to do anything," she said.
But both women agree the battle will not be won until the law is fully applied, which appears a long way off.
"Yes, we have laws, but... we don't have implementation," Aref said. "This is a big problem."
"You cannot find that the numbers (for female genital mutilation) have reduced because of this law, because no one knows about it," she said, adding: "We need a campaign of awareness."
Women losing hope
Police in the region are widely seen as reluctant to investigate deeper in to violence against and the causes of apparent suicides, which may well be so-called honour killings, Aref noted.
Women see the law not being applied, she said, and "they lose hope."
Ramziya Zana, head of the Arbil-based Gender Studies and Information Centre Organisation, is more direct.
"It has been one year since the law was passed, and it has still not been applied," she said. "It's a disaster. Now, you have to either return the law to parliament, or apply it".
According to her, judges and religious leaders have stood in the way of the law's full implementation.
"Most judges think this is harmful for the family," and those who apply it "can be counted on one hand," she said. As for religious leaders in Kurdistan, "there is nothing in the law that they like" and many have called for it to be amended or scrapped.
Zangana admitted there have been difficulties in applying the new law, particularly in the creation of special courts, but insisted an implementation plan was being developed with the United Nations, and said patience was needed.
"It is new in a society like our's -- anything against traditional culture, we cannot measure within months," she said.
Aref also said she remained optimistic about long-term trends in the region, but voiced regrets that the law did not appear to address the root causes of domestic violence.
"We are dealing with the results of the problem, not the roots," she said. "There is something that leads to honour killings and suicide -- forced or early marriage, illiterate women who have no income."
"You can see how the mentality (of people in Kurdistan) cannot accept women's issues," she said. – AFP