WADI | 03.12.2014
.

original text
Kurdish FGM-Free Village invited to Talkshow
Kurdistan's first FGM-free village as talk show guests on 'Binewshe" (KurdSat TV) to discuss the village's commitment to ending FGM.
by Haje Keli
As a part of WADI's Stop FGM campaign, the village of Tutaqal vowed to end FGM among their inhabitants. This week WADI was invited to appear on the very popular TV-show 'Binewshe' as part of the awareness around the International Day for the Elimination of Violence against Women (November 25). Instead of inviting "experts" and doctors Ms Suad Abdolrahman, head of Women's Projects at WADI thought it was more rewarding to invite the villagers of Tutaqal as guests on the show as they can better relay their message of why it was important to end FGM in their village. The main guests on the show were village representative Serhed Ajib and his wife, Nasrin Namiq who told the hosts that they do not believe in female genital mutilation and see no benefit in cutting girls. The village inhabitants also served as audience members during which they also added their own comments on why FGM is damaging and what they want the government to do to end the practice in Kurdistan. It was especially poignant to see a 15 year-old girl from Tutaqal take the microphone on an internationally broadcast TV show and share that she was a victim of FGM but that she is a survivor and will work to end FGM among her peers.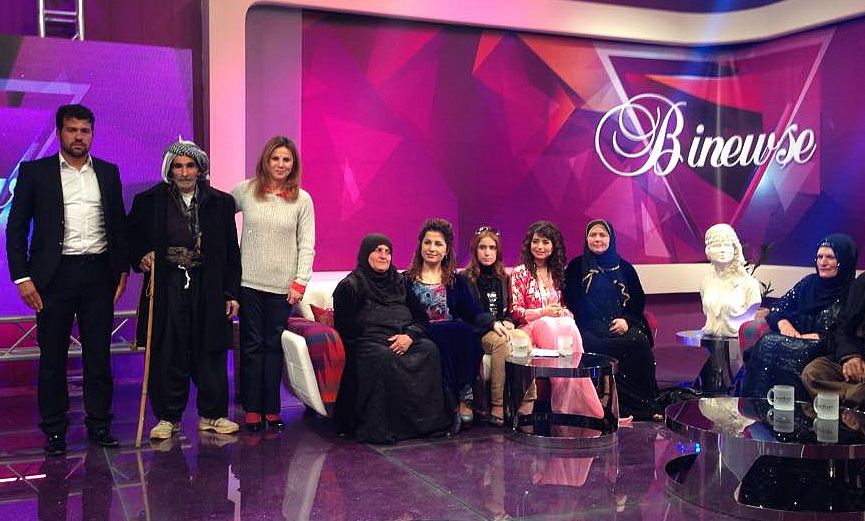 Tutaqal is among seven villages (1) that have made a pledge to WADI that they will end the practice of female genital mutilation among their inhabitants (1). Mr Ajib, Tutaqal's representative and a pillar in his community, suggested on the show that doctors in Kurdistan should conduct routine check-ups of young girls to see if they are cut and then proceed to investigate who mutilated them. Mr Ajib wishes there was a hospital nearby so they would not travel for over an hour to get to the nearest hospital, he wishes there were more schools in the nearby area and cultural additions such as libraries and community halls. He had a very important message for the Kurdistan leadership; "Building bigger roads and fancy buildings in the big cities has come at a cost, villages are overlooked and it is making people like us isolated. "

(1) The other villages are Gewzha, Qalaseyda, Sorebna, (Pishdar), Nuredden (Qaladize), Milqasim and Qasira.