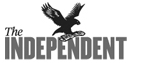 The Independent | 31.05.2013
.

original text
Fighting against Female Genital Mutilation in Iraq
It is a misguided belief that Islam requires young women be circumcised
As a nine-year-old growing up in the Iraqi city of Kirkuk, Awezan Nuri narrowly escaped female genital mutilation. "My mother was 12 when she was mutilated," says the 31-year-old women's rights campaigner, who is also a renowned poet. "She has told me about the terrible pain, how much she bled that night and how ashamed she was to tell her family she was hurting. She couldn't talk to her mother, because her mother was the one who'd taken her to be cut. She felt alone and scared."
Despite the trauma of that experience, Nuri's mother still pushed for her six daughters to undergo the same process themselves. "She thought it was the responsibility of every Sunni Muslim to do this. Logically, she disagreed with it, but there was so much pressure from society."
It is a misguided belief among Muslim communities in dozens of countries around the world that the practice is mandated in Islam. For Nuri, it was an intervention by her father that saved her sisters from the knife – he said he did not agree with it. But most Iraqi Kurds are not so lucky. Figures from the Pana Centre – of which Nuri is vice president, in charge of the campaign against female genital mutilation (FGM) – show that 38 per cent of women in Kirkuk are victims. Among ethnic Kurds, that figure rises to 65 per cent.
In Kurdistan, the practice usually involves the removal of the clitoris, and is carried out on young girls between the age of four and 12. However, more severe types of FGM, which include the removal of the inner and outer labia, have also been documented.
"The psychological effects on these young girls is unimaginable," says Nuri. "Later in life they can never enjoy intimacy with their husbands."
FGM has no health benefits and is mostly carried out on girls before they reach the age of 15. The procedures can cause severe bleeding, infections and infertility, as well as complications in childbirth. According to the World Health Organisation, around 140 million girls and women worldwide are living with the consequences of FGM. The practice is most common in western, eastern and north-eastern regions of Africa, where about 101 million girls age 10 and over are estimated to have undergone FGM. It is also practised in Asia, as well as the Middle East.
FGM is illegal in the UK, but the practice is still found in migrant communities, with some girls taken abroad for the procedure. According to NHS figures, more than 20,000 girls under the age of 15 are believed to be at risk in the UK each year, but that figure could be much higher.
The autonomous Kurdish Regional Government has banned FGM – those caught carrying out the practice face a jail term – but the disputed city of Kirkuk lies outside its administration. Since setting up Pana in 2004, Nuri has worked to raise awareness of the issue and to lobby the government in Baghdad for a nationwide ban.
Her work has often put her in peril. In the political tinderbox of Kirkuk, blighted by frequent sectarian bomb blasts, raising your head above the parapet on an issue such as FGM inevitably puts you in the firing line.
"I've had threats via text message, by phone, by letter, on the internet," she says. "People come up to me in the street and insult me and political parties have issued threats."
Her offices were broken into in July last year, and insults daubed on the wall. "I can't really say what was written because it was too obscene. But one of the things written was 'You should be scared for your lives, watch out'."
Requests to the police to provide protection have so far been fruitless.
In addition to campaigning against FGM, Pana also works with women who have suffered domestic abuse, running a shelter and providing free legal advice. The families of those she houses often issue threats – but for Nuri, it is a personal crusade.
Forced into marriage when she was 16, she was subjected to violence by both her father and husband. "I am a victim myself," she says. "I had no chance to live, love, discover for myself." It was only on her wedding day that she found out her husband to be was her 18-year-old cousin, whom she hadn't seen for seven years but had hated as a child. "He would hit me, and after three months I couldn't take it any more so went back to my family home, but my father beat me and forced me to go back to him. I returned because I was pregnant, that was the only reason."
Her father insisted that if she was to leave her husband, she should leave her daughter too. "He told me: 'You can't hate him and love his baby.' " She stayed for five years, but after her father died, she obtained a divorce in 2004. Five months later she set up Pana, with a group of 11 others.
Though there have been some improvements in women's rights in Iraq over the past decade – including a jump in women completing higher education, Nuri says the security situation has hampered efforts. With no gun control, domestic violence can often end in tragedy, and so-called honour killings continue.
Last year, in a village near Kirkuk, a man drenched his three daughters in boiling water and then shot them because he suspected them of having sex. An autopsy later showed they were all virgins. He received a sentence of just two years because of a stipulation in Iraq's penal code which reduces murder to a maximum of three years in prison if a man surprises his wife or female dependants "in a state of adultery". It is in such a climate that Nuri fearlessly campaigns for changes in the law to protect women better, despite the risks.
"I'm not scared – any change that has ever been made in any society required difficult times," she says. "History will talk about us and will talk about our movement. Other women in the world have done this, and they were threatened and they were beaten, but they did it. Why not us?"